Installation guide of metal coil drapery
Views: 33 Author: Site Editor Publish Time: 2017-10-16 Origin: Site Inquire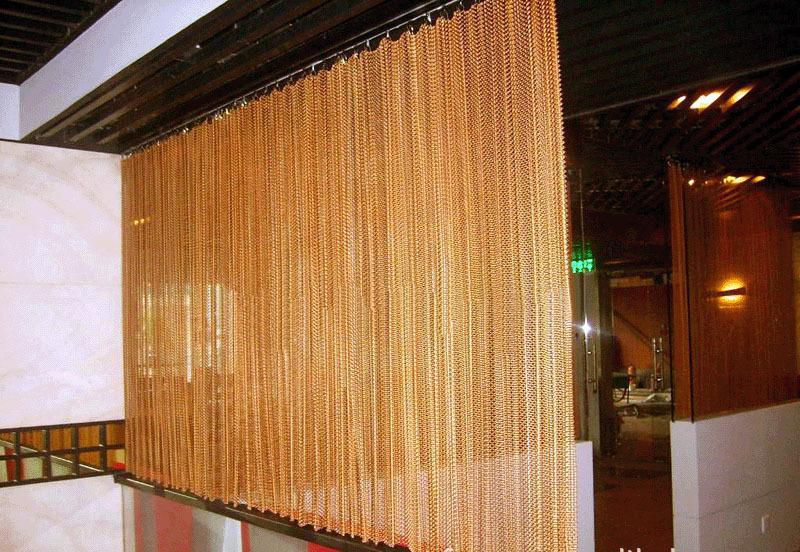 For now , the metal coil drapery is more and more popular as a new material of the modern home decor . Our metal coil drapery used as the normal cloth curtain ,but its special drape effect make the whole space more and more three-dimensional .
Meanwhile, the installtion of this metal coil drapery is very easy . Today we would like to share some experience.
Firstly , we can know our accessories for the metal curtain
The metal rollers for curtain:as you can see , the material of the rollers is metal , one this metal roller can bear 90kgs weight .So you still worry the metal curtain will fall down ?
Track : the material is aluminum alloy . We will also include the bracket and end cap .
Usually before delivery ,we will help fix the metals on the mesh .
When you received the package , you just need to fix the track on your ceiling and then slid the metal rollers into the track , and then close the end cap ,then OK .
Did you get it ?