Alloys woven wire drapery
Views: 7 Author: Site Editor Publish Time: 2019-09-09 Origin: Site Inquire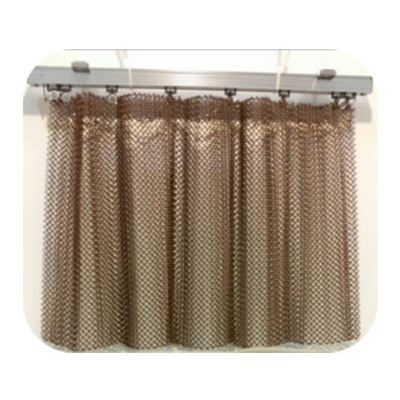 Alloys woven wire drapery is a new type of architectural decoration material, widely used in building facades, partitions, ceilings, sunshades, balconies and corridors, shutters, stairs and airport access stations, hotels, museums, opera houses, concert halls. , office buildings, exhibition halls, shopping malls and other high-end interior and exterior decoration.

Features of alloys woven wire drapery:
Light diffusion and good ventilation.
UV resistant and flame retardant.
Beautiful appearance and a variety of colors.
Versatility and decorative effects.
Aesthetic and functional.

Surface treatment of alloys woven wire drapery:

1. Pickling:
This treatment is the simplest. Its main function is to clean the oxide layer, and the metal curtain through this treatment, the color will be silver white.

2. Anodizing:
This is a bit complicated; this is to improve the rigidity and wear resistance of the aluminum alloy. This can be used to color metal curtains, making metal curtains more durable and more beautiful.

3. Baking (this is the most popular):
This is a simple way to color a metal curtain. It simply mixes the paint and then places the metal curtain in the coated area to make the color.