Architectural Woven drapery exporter--Masewa
Views: 9 Author: Site Editor Publish Time: 2018-09-11 Origin: Site Inquire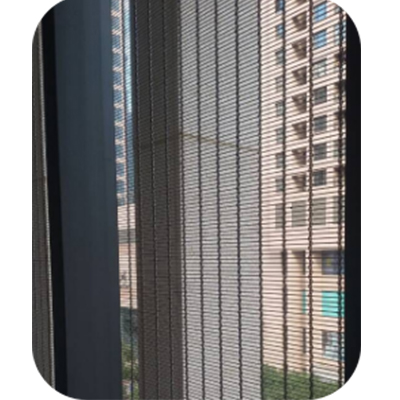 "Who are you?"
"We are Masewa!"
"What are you doing?"
"We're doing the woven wire mesh."

Masewa is a professional Architectural Woven drapery exporter in China, which do the metal mesh, the material are stainless steel, carbon steel, brass, copper, aluminum, and other colourful metal wire.

What Masewa can do for you?
* Masewa Architectural Mesh--metal fabrics will be used as the facade of building.
* Masewa Metal Mesh For Screen-- Colourful mesh for dining room screens.
Masewa Metal Mesh for Elevator Cabin and Wall Decor--The mesh will be in brush bronze colour.
Masewa is a professional China Decorative Woven mesh exporter. We have about 200 types metal mesh products. All our products have passed the test of SGS, as well as environment protection approval (RoHS).

We will do our best to supply the suitable wire mesh products for every clients.