Bronze woven wire drapery
Views: 5 Author: Site Editor Publish Time: 2019-08-23 Origin: Site Inquire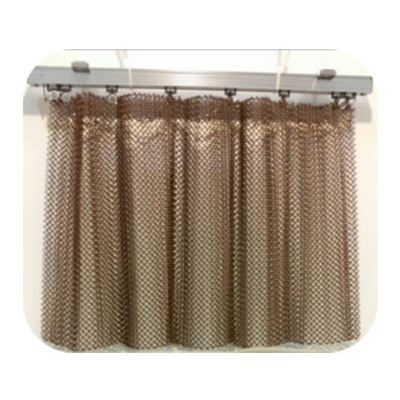 Bronze wire mesh is a copper alloy containing 2%~8% tin, the phosphorus content is about 0.1%~0.4%, and the balance is copper. Bronze wire meshes are mainly used for weaving wire mesh and wire mesh filters, EMI / RFI shielding and electrical products.

Its good electrical conductivity and low thermal conductivity allow the phosphor bronze wire mesh to be electrically connected to the equipment at ultra-low temperatures without adding excessive heat load.

Phosphor bronze wire meshis corrosion resistant, high tensile, high flexibility, diamagnetic, wear resistant and tear resistant.

Bronze wire meshes are mainly used as fine wire cloth in many industries. Copper wire has excellent electrical conductivity, thermal conductivity, destructibility and corrosion resistance.

Width: 0.5m to 2.0m
Length / volume: usually at 30M
Weaving method: plain weave and twill weave.