Decorative Metal Coil Drapery
Views: 4 Author: Site Editor Publish Time: 2019-06-27 Origin: Site Inquire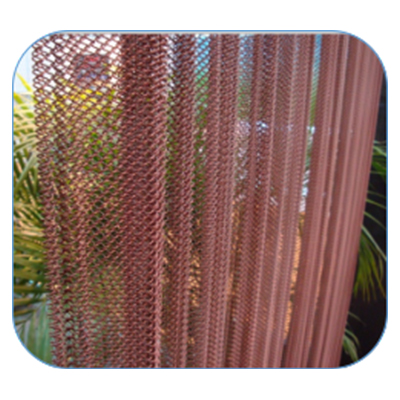 Decorative Metal Coil Drapery, like the chain ring curtain and the ring curtain, is a new type of decorative metal mesh curtain. It is made of high quality stainless steel, aluminum alloy and other alloy materials through special processes. Metal roller blinds have excellent fire resistance, breathability and light transmission, and have a longer service life. It has a dynamic and metallic feel that will make the upscale hotels, restaurants, opera houses and showrooms even more spectacular.
This curtain looks bad, but in essence it has a simple turning process. The curved wire perfectly woven the decorative wire mesh into a dance elf. Decorative Metal Coil Drapery are the most popular and practical mesh curtains, with decorative curls, space dividers, fireplace curtains, sun shades, etc. Decorative Metal Coil Drapery is thicker than coil curtains and are more suitable for space separation or door mats. By the way, the metal wire curtain is more affordable.
Metal curtains start with basic wires and are available in a variety of steels, aluminum, brass, copper or stainless steel. Wire and specifications affect weight, functionality and aesthetics - so we can help you choose the best materials and specifications for your project requirements.