Decorative Woven Mesh Metal Coil Drapery
Views: 2 Author: Site Editor Publish Time: 2019-06-01 Origin: Site Inquire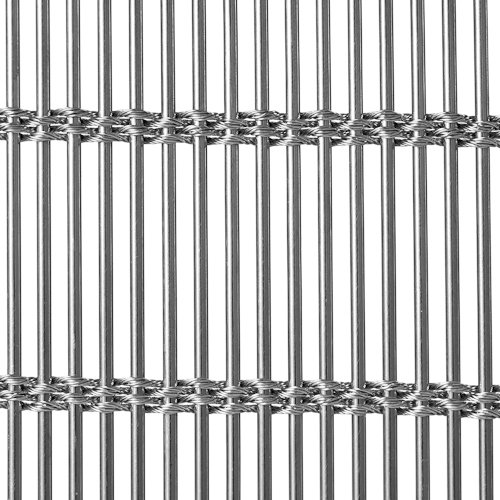 Decorative Woven Mesh Metal Coil Drapery affords firmness and stylish decorative effect for indoor and outdoor decoration.
Decorative Woven Mesh Metal Coil Drapery is a generic terms of decorative wire mesh curtains and drapes. Its raw material can be aluminium, stainless steel, also cooper and aluminium alloy is very suited. Finished decorative curtains through process of weaving, chain hook link, chainmail link, etc. Masewa main products including woven decorative wire mesh drapery, flexible mesh curtain, spiral link mesh, metal coil drapery, honeycomb decoration mesh, mesh fabric, wired glass, ring & hook chain link curtains and so on. Our decorative mesh curtains and drapes with high strength, colorful, flexible provide multiple choice for your high-grade decoration.
Feature of Decorative Woven Mesh Metal Coil Drapery:
· Colorful, sagging good, flexible.
· Dignified and generous, good stereoscopic effect.
· Anti-corrosion, fireproof, good shaded effects.
· High temperature resistance, no fading.
· Extensive use, remarkable decoration effect.
· Various shapes and sizes are available.
· Environmental protection, long service life.