Decorative conveyor belt exporter
Views: 8 Author: Site Editor Publish Time: 2019-04-11 Origin: Site Inquire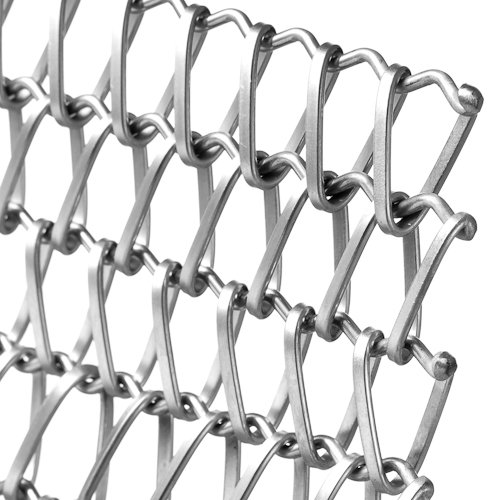 MASEWA is a reputed Decorative Conveyor Belt exporter, trader and supplier.
Decorative conveyor belt, in line with national standards (1B / TA28001), can work under very special harsh conditions for a long time, because it is heat-resistant, corrosion-resistant, acid-resistant, rust-proof, we have rich experience in producing and developing wire mesh over the years.
So far MASEWA can produce more than 20 conveyor belts, one of which is newly developed, namely the cable belt, which is made of stainless steel cable (warp) and rod (weft), each width is grid we can Add a 20 cm long edge to keep the cargo running smoothly and not run out of belt (RMJ-3012). According to the needs of the market, we have newly developed a net for decoration in industrial applications, that is, our flat wire belt, which looks the same as a normal flat wire, but the difference is that the middle of the ordinary flat tape is Flat, but our flat, this mesh is often used as a wall decoration. Buildings or partitions in the room. It is increasingly popular with foreign customers.

Decorative conveyor belt is made of high quality materials and meets industry standards. The conveyor belts we offer are available in a variety of sizes depending on the customer's needs. We offer this conveyor belt to our customers at a reasonable price within a given time frame.
Metal decorative conveyor belt has excellent tensile strength and can be used in the food, glass and ceramic industries.
Conveyor belts safely transport materials from one level to another, so you don't have to hire labor to do heavy work and save you money.
Metal conveyor belts can be installed almost anywhere, safer than moving materials with a forklift or other machine.
Conveyor belts can move loads of various shapes, sizes and weights. In addition, many have advanced safety features that help prevent accidents.
We play an important role in the manufacture and supply of decorative conveyor belts, which are widely used in sewage treatment plants as sludge dewatering belts. Metal conveyor belt is accurate and efficient in size and increases productivity. Our products pass strict quality control parameters to ensure the perfect product is delivered to our customers.