Decorative metal fabrics
Views: 12 Author: Site Editor Publish Time: 2019-07-10 Origin: Site Inquire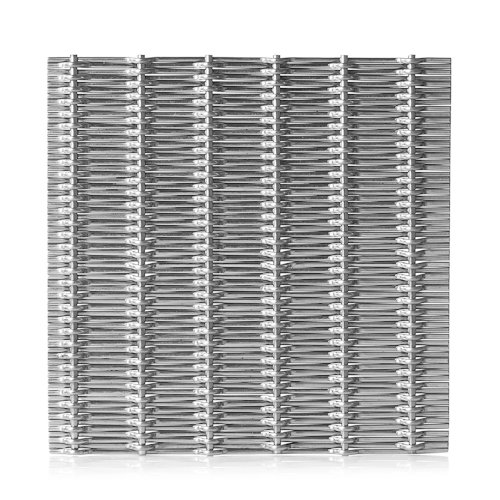 Decorative metal fabrics are increasingly popular for space separation due to their bright, shiny colors. Decorative metal fabrics can be used not only to divide the space for functional use, but also to provide decorative elements for these places.
Metal fabric cloth, also known as metal sequin cloth, is a decorative fabric widely used in indoor and outdoor structures.
Decorative metal fabrics have round, octagonal and other shapes. Special shapes can be customized. Metallic fabrics have a bright and shiny color and are often used for lighting or hanging on the ground for a unique design.

Metal fabrics are made from high quality sparked aluminum or brass sheets in a variety of colors. Metallic fabrics have a bright and dimly polished color that creates a different ambience that can be adapted to different applications.

The metal fabric cloth is connected by a number of sequins and rings. Each sequin has four legs, making the sequins like a spider. The legs are folded back and work in a loop to ensure durability and robustness.