Expended Metal Mesh for Ceiling
Views: 2 Author: Site Editor Publish Time: 2018-09-11 Origin: Site Inquire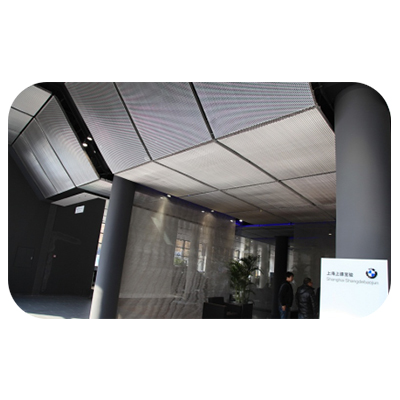 Expended Metal Mesh for Ceiling, what is it?
As a Ceiling roof aluminum expanded metal mesh exporter, I will show you the expended Metal Mesh for Ceiling, it is widely used in office area or shopping mall, university library, and automobile 4S shop, etc.
Material: stainless steel, aluminum, steel
Features: stainless steel plate price is high, the anti-corrosion performance is good;
Aluminum plate weight is small, the price is moderate;
Steel weight is heavier, the price is relatively cheap, but must do powder coating surface.
Size: can customize according to customer's requirements.
If you are interesting the Expended Metal Mesh for Ceiling, and trust Chinese exporter, please let me know, we can supply the good serve for you!

I will waiting for you in China.