Metal decoration woven mesh
Views: 6 Author: Site Editor Publish Time: 2019-07-04 Origin: Site Inquire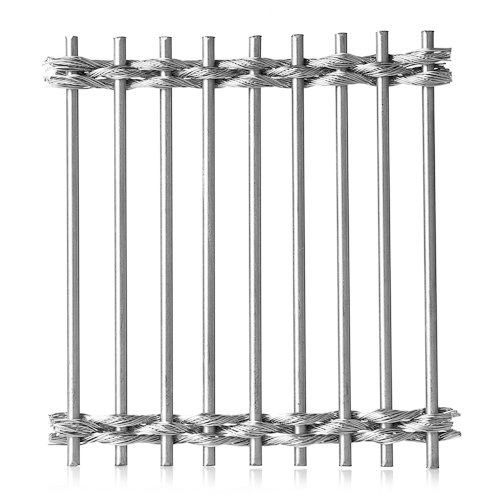 Metal decoration woven mesh is not only aesthetically pleasing but also functional and economical. Some building wire mesh can be configured to withstand strong winds and is one of the most effective forms of sunshade. Decorative woven mesh is also suitable for large traffic areas such as the lobby and the interior of the elevator as it resists scratches and dents. Architectural woven mesh can also be mounted on a movable rail or a retractable attachment to form a room divider.
Architectural woven mesh can be woven into a variety of unique patterns. And some types of weaving make woven wire mesh like building cable nets or building conveyor belts. Our architectural woven mesh has been used by more and more designers and architects for interior and exterior decoration with beautiful colors, fashionable patterns, simple style and good functions, such as space dividers, balustrades, office buildings, shopping malls or other special buildings.
Decorative architectural woven mesh are now used for facades, wall coverings, overhanging and suspended ceilings, pillar cladding, awnings and canopies, gates, stairs, railings, furniture and partition screens.
The benefits of Decorative architectural woven mesh
The woven diamond pattern provides a sturdy, durable and flexible structure.
Decorative chain fence systems are often used because they are durable and easy to install.