Metallic Cloth Introduction
Views: 4 Author: Site Editor Publish Time: 2016-08-22 Origin: Site Inquire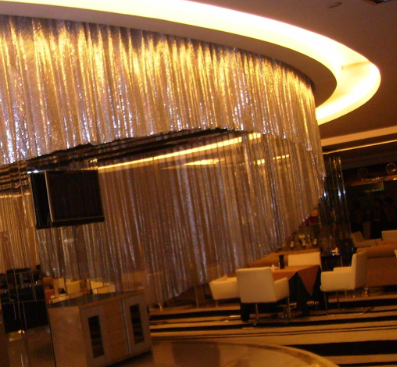 Metallic Cloth is made of metal flakes and rings, it is soft as cloth, but with metal luster too. Display dignity and luxury, show honor and fashion.
The treatment can be divided into shiny and matte.
Shape: square, ball, hole pattern, the plum blossom, the pyramid.
The material: aluminum, brass.
Common size: 3mm, 4mm, 6mm, 8mm.
Owing to its great flexibility, metal cloth can be used to make jewelries, clothes, shoes and bags.
Application: divider, decorative curtain, ceiling curtain, shower curtain.