New specification woven mesh TA-2022crimped mesh
Views: 14 Author: Site Editor Publish Time: 2017-10-24 Origin: Site Inquire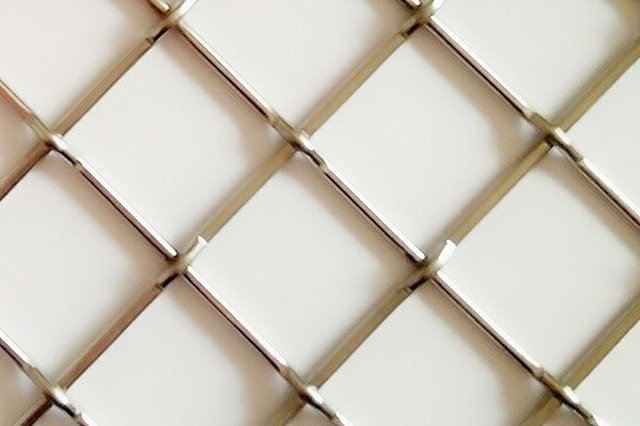 As all we know, our decorative woven mesh can be customized in both mesh panel size and the specification . That means we can help cut the mesh as per the size requirement of client , we can also help change the normal specification of the architecture mesh . Now , a new specification of our woven mesh borned ,TA-2022. Below we list the specification :
TA-2022
金属网(Stainless steel Square mesh)TA-2022
材质(Material):不锈钢 (AISI304 or 316)
丝径(Wire):2.0mm
孔中心距(Pitch):22mm
重量(Weight):2.5kgs/m2
开孔率(Opening):82.6%
厚度(Thickness):4mm
最大宽度(Max. width):2m
A picture of decorative mesh TA-2022 .
This new specification architecture mesh TA-2202 is woven by crimped wire and special mould .The mould is used to confirm the place of the crimped trace ,and then put the crimped wire inside .This new TA-2202 is differnent from the normal crimped mesh ,it has different look of the both sides ,pls look the picture of another side below ,then you will see .
Another side
Another feature , for this crimped decorative mesh ,we have two cutting way , 90。and 45。,below two picture :
Do you like this new decorative mesh ?