The Architectural woven drapery of Masewa
Views: 6 Author: Site Editor Publish Time: 2018-08-07 Origin: Site Inquire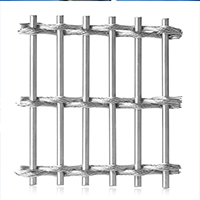 As a Architectural Woven drapery exporter,Masewa manufacture a wide range of custom made designer mesh for all purposes including partitions and screening balustrades, fencing, flooring and so on . The designed architecture mesh can be supplied in black mild steel wire, galvanised wire or stainless steel wire and in a variety of specifications to suit your specific requirements. In this case , you can be sure that Masewa as a architectural Woven drapery exporter have a designer mesh style that's right for you. Usually we have no lots of stock of these meshes , most of time we need produce as per the client's requirement.
As a woven fabric for elevator factory , Masewa architectural metal mesh can be used both interior or exterior , These architecture wire mesh is largely self-maintaining, They are flexible and durable, can be designed to fit the underlying structure and is strong enough to meet security and safety requirements.

The majority of Masewa architectural woven drapery are constructed from solid metals and are therefore far more fire resistant than comparable composite materials.
Available in a wide range of finishes from eye-catching crisp, bright and shiny natural metal, to highly coloured coatings or finishes, Masewa mesh offers architectural designers the creative freedom to turn even the most functional project into a work of beauty.