Aluminum Alloy Decorative Metal Wire Mesh
Views: 3 Author: Site Editor Publish Time: 2019-05-22 Origin: Site Inquire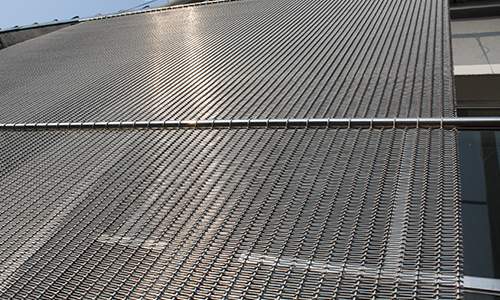 Aluminum Alloy Decorative Metal Wire Mesh is also called aluminum-magnesium alloy wire mesh. 5000 Series Aluminum is a non-ferrous metal alloy material widely used in the wire mesh industry. The aluminum alloy is mainly composed of aluminum, with magnesium being the main secondary element. Other special aluminum alloys are also available.
Aluminum metal wire cloth is widely used in aerospace and automotive, filter, construction, marine and conductivity industries.
We offer a wide range of mesh sizes (from 2x2 to 120x120 to 200 x 200), materials, sizes and wire gauges (0.05 mm to 2 mm). We customize wire mesh products according to customer requirements. Just provide the parameters you need, we will spare no effort to provide you with the most satisfactory products.
Aluminum decorative mesh has the following characteristics:
. Corrosion resistant, alkali resistant
. Very tough and durable
. Good flexibility and high strength
. Easy to clean
. Light weight